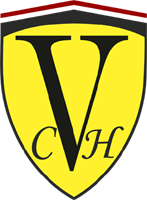 VCH Valeting Chester based in Chester is a professional mobile valeting company offering a superior service on cars, vans, mini buses, lorries, artics etc our mobile vehicle is fully equipped, the van has everything needed for the job including water and power so we can work virtually anywhere.
Our services are available to everyone be they private, fleet, trade or commercial customers. Every customer is treated as a V.I.P so discretion is guarenteed.
We offer a regular service for customers at a discounted price, if you choose to have your vehicle valeted with us every 2-4 weeks. This enables us to keep your car protected from the everyday elements week in week out.
We offer basic valets to top of the range detailing using fine waxes. We offer an Odour Removal service to remove any nasty smells your car may have. We offer a full range of services, ranging from small local projects to major national work, and everything in between. We can offer you a no obligation quote now, so contact us for more information.
We would welcome the opportunity to earn your trust and deliver you the best service in the industry.Research shows that your are likely to receive the asking price for your vehicle if it looks like showroom condition, whether its an old car or new. We at VCH Valeting Chester will always strive to ensure your car will look the partHave you got swirls on your paint work this is caused by dirty sponges this can be from a car wash because the sponge get covered in grit but we use mitt washed using two bucket method with grit guards so your car body is swirl free.